Pharmacy Stocktaking.
Compustock are please to announce that we now provide a stocktaking service for pharmacies in the Dublin and Leinster area as well as all other areas on request. We utilise the Helix Healthcare software packages: Quick POS and Quick SCRIPT.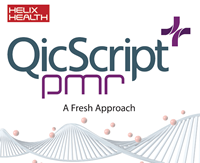 Helix Healthcare are the biggest suppliers of pharmaceutical stocktaking systems in Ireland. Their system integrates with your back office supporting system and is used by 55% of the Irish pharmacy market.
Compustock also uses Touchstore which was established in 2000 by Gerard Cassidy himself a pharmacist. He designed the touchstore system based on vast pharmacy experience. Touchstore provides a comprehensive range of software solutions for the Pharmacy sector. Touchstore?s retail management system now provides an accurate tax calculation process.
Prescription drugs and pharmaceutical products need to be tightly controlled as margins continue to be squeezed in the current economic climate.
Theft of high value goods from pharmacies has also been highlighted as a growing problem area but by carrying out regular stocktakes, pharmacy owners can help to alleviate the problems.
Compustock have an experienced team of stocktakers ready to support independent pharmacies with an accurate and reliable service. Our pharmacy stocktaking service provides our clients with:
Stock valuation for all pharmaceutical stock counted on the premises. Quick POS is designed to measure non-prescription items while Quick SCRIPT evaluates prescription items.
Detailed summary of stock value individually and by group.
Percentage margin sales together with quantity variances when in live mode.
Slow moving and obsolete products lists can be provided as required.
If you want to find out more about Helix Healthcare or Touchstore please visit our partners page.